If you're curious about the movies that I've been watching, check out my letterboxd! Add me! I don't know anyone else who uses letterboxd!
I don't watch as many movies as TV shows because I feel like they require more concentration and longer "quiet" periods to enjoy properly. Nevertheless, I have been taking advantage of having more "quiet" periods, in general, because I'm home, all the time… so here are a few of the movies that I've watched!
Palm Springs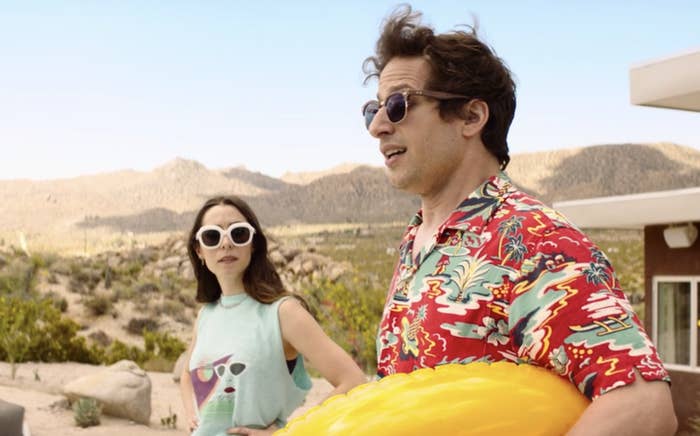 Like every other comedy nerd, I was excited for Palm Springs to come out, if only for more sweet, sweet Andy Samberg material. And I was not disappointed!
I was afraid that it would be a Groundhog Day-clone but was happy to find that there were more layers added to the story that made it stand out from that source material (spoiler: for example, I loved Cristin Millioti's character using the time loop to learn quantum physics) while still staying true to it (spoiler: Andy Samberg's general air of nonchalance and nihilism). Because of this, it still felt fresh, even if it's treading already well-worn ground.
Lastly, and this is likely not the intended takeaway from this movie, but man, I really miss going on vacation! And going to weddings! And Camila Mendes is my celebrity crush and I don't care who knows!
Eurovision
Another highly anticipated comedy streaming vehicle, that likewise did not disappoint!
By 'did not disappoint', I do mean, hey, it's a Will Ferrell movie! It's not going to be an Oscar-winning masterpiece, but it'll be a dumb, silly ride – and, in quarantine especially, I personally need some mindless fun once in a while!
While the story was predictable, the quips, one-liners, and jokes made me laugh and the music was dramatic and catchy. I even had one song (spoiler: the pivotal "My Hometown" song) stuck in my head for days afterwards, and tried listening to the 10 Hours of Jaja Ding Dong video on YouTube (I only got through 2 minutes, which is probably a good thing).
Misc Netflix Rom-Coms (Work It, The Kissing Booth 2, The Lovebirds, The Half of It, TATBILB 2, maybe more that I don't remember)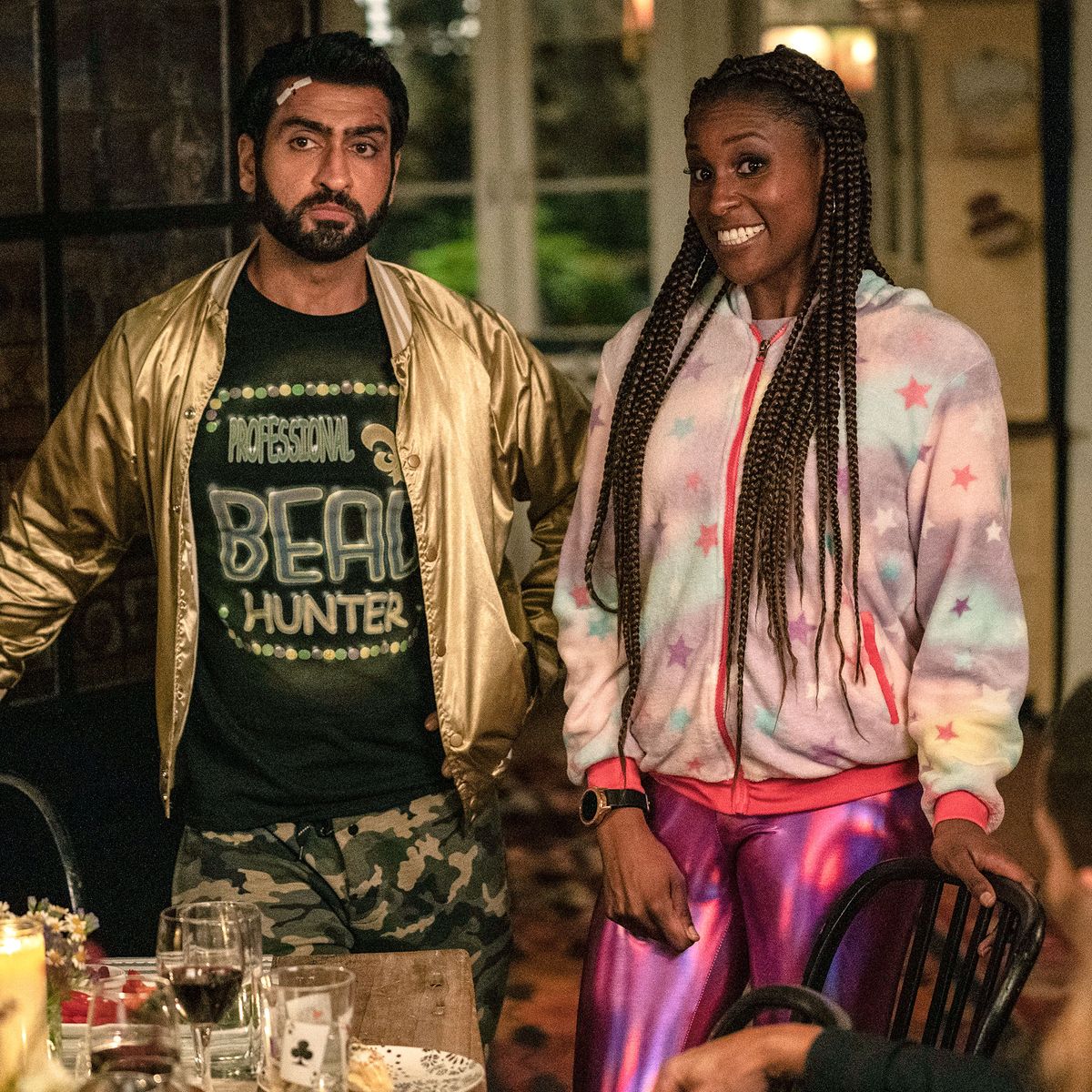 These were fine! Bryan and I watched these movies together, usually in the background while working or while eating dinner. I lumped them together here because I don't really have a substantial amount to say about any of them individually.
To All The Boys 2 and The Kissing Booth 2 are probably at the bottom of my list – these teenage rom-com sequels didn't quite live up to the hype and were honestly pretty forgettable. I definitely felt like I was only watching them because I watched the originals. (To be fair, I had already read the corresponding book for To All The Boys 2 and hated it, so it really never stood a chance.)
Work It and The Half of It were cute in their own ways, but as time has passed, I think these have become pretty forgettable as well. Even while writing this right now, I forgot the plot of The Half of It and had to dig deep into my mind to remember it…
My favorite of the list is probably The Lovebirds. Like Palm Springs above, it has the right combination of a likable cast, wacky story, and zippy script that naturally make me love a movie. However, though I liked it a lot while watching it, I think it's the same amount of forgettable as all the others on this list. I wasn't exactly pleading to my friends to watch it afterwards, or raving about it online, and it just hasn't stuck with me like I'd hoped. Not sure why!
Studio Ghibli (Porco Rosso, Princess Mononoke, Castle in the Sky)
I committed one of the mortal sins of anime while watching these movies – I watched them dubbed! Please do not crucify me! I don't have the attention span, I'm sorry!
I'm actually kind of sad that I watched them dubbed because – no surprise to anyone – the dubs left a lot to be desired. The dubbed version of Princess Mononoke in particular was objectively terrible and included very awkward translations and boring voice acting. I get it now, anime fans! Please forgive me!
(That being said, the Porco Rosso dub was actually not bad to my non-anime-fan-ears. It may have actually been my favorite of the three, if only because of its silly premise and relatively short run time!)
The interesting thing about watching these movies was actually identifying them as inspiration for future movies, TV shows, and video games – especially Castle in the Sky! Even if the movie doesn't seem groundbreaking anymore, it was definitely fun and enlightening to watch with that mindset.
We Are Freestyle Love Supreme
Hamilton is one of my favorite musicals, so of course I was going to watch this!
Before going in, I only vaguely knew of Freestyle Love Supreme, mostly that many of its members moved on to work on Hamilton. I didn't actually know anything about the shows themselves (or that they had shows at all), or any of the members that didn't end up in Hamilton, or behind-the-scenes folks.
I was pleasantly surprised to find out that their shows are actually right up my alley! They're a mix between freestyle rap and improv comedy, and the result is deliciously nerdy and so fun to watch. I actually became disappointed that I missed the Broadway run, and have no real way of experiencing them in person for the time being.
Bad Genius
I saved the best for last! Bad Genius is, by far, the best movie that I've watched in quarantine.
I was sitting on the edge of my seat for almost this entire movie. Even when the tension is broken by a quick funny quip, or a brief moment where you feel like you can stop holding your breath, the movie draws you back in with another twist or obstacle for the characters to quickly overcome – you never quite know what they're going to do next.
While I want to write more, I really think that the movie is best experienced as I did – without knowing too much about it going in. Please, just take my word for it, and queue this up for your next movie night when you're feeling ready for a heist!