I've consumed a TON of media over quarantine so far!
I thought about doing long, drawn-out reviews of everything I've watched/listened to/read, but I frankly don't have the time or energy for that! So read on for paragraph-length reviews of every TV show that I've watched in quarantine so far – and look out for more posts in the coming weeks for more!
Zoey's Extraordinary Playlist
I like to think of this show as a "grown-up" version of Glee. The big difference is that only Zoey can hear everyone singing, which added an extra emotional punch to the show. I found myself internally screaming, for both good and bad reasons, whenever a character started singing. They play up that gimmick very well! The entire show – its characters, its soundtrack, its storylines – were endlessly charming, and I never wanted it to end!
The Sopranos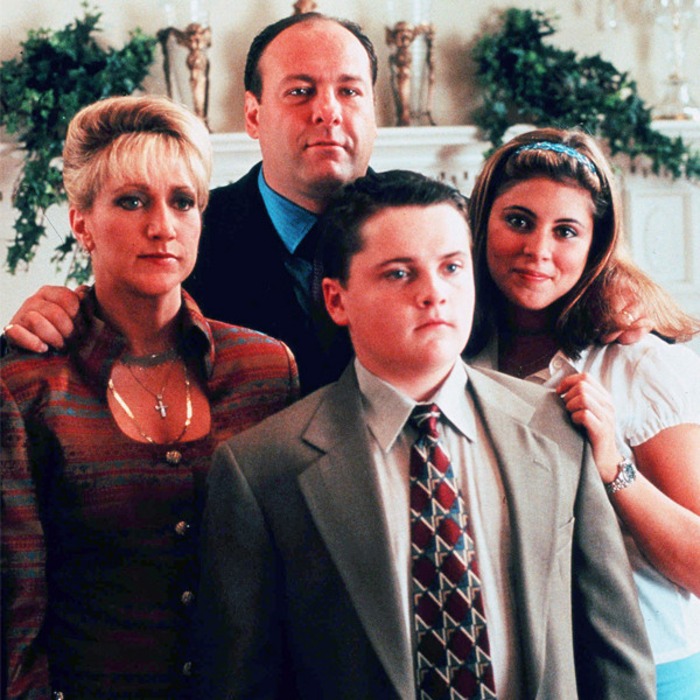 As a child who grew up in northern New Jersey at the beginning of the new millenium, I had always wanted to watch this show, but the timing was never right. I couldn't watch it as a kid, because of the violence and sex and everything else about it, but I never found the time to watch it as an adult. Quarantine gave me the time to plow through it, and I'm glad I did!
The Sopranos, and Tony Soprano specifically, laid the groundwork for some of my other favorite shows, like Mad Men and Breaking Bad, and though it took us several weeks to get through, at the same time, I never wanted it to end! There were so many characters, some that I loved and others that I despised, but only because they were so well designed. I even felt personally affected by, and almost cried at!, some of the deaths. And don't get my started on Tony himself, who I alternately hated and loved and was scared of and in awe of – sometimes all at once! James Gandolfini, man!
Let's just say I'm eagerly looking forward to the prequel movie, which I hope will be coming out soon!
Euphoria
Skins was my favorite show throughout most of high school, and Euphoria transported me back to that time. I'm (morbidly) fascinated by how being a high schooler has changed in just one decade (see: Eighth Grade; Love, Simon and Love, Victor, which I'll talk about more below). I thought chatting on AIM at all hours was bad enough, but social media has become its own monster in ways that I can't even imagine. Euphoria is (hopefully) a TV exaggeration of the issues that teenagers these days face, though I always assume there's a thread of truth running through.
There was a lot going on in this show, for sure, and I wasn't a fan of every storyline or character, but they all definitely hit hard in their own ways, and I'm eager to watch the next season when it eventually comes out!
Ramy (Season 2)
Ramy is a strange show for me. I love the various storylines centered on individual characters (see: my love of Skins, above) and the messages they work to convey, but… I HATE RAMY AS A CHARACTER! And I know that that's the point! But I put off watching season 2 for so long because I couldn't bare to see how he would (or wouldn't!!!) deal with the unresolved mess that he left at the end of the first season. I'm glad I watched, but I'm also angry that I can't reach into my TV and slap him in the face! (Maybe that's the mark of a truly well-written anti-hero!)
Avatar
I finally watched it! It lived up to the hype!
I admit that I did underestimate the show as a typical animated show, which couldn't possibly have the same level of depth and character development as a live-action drama! But I watched this in tandem with The Sopranos (always helps to have something light with your super heavy mobster show, after all) and was pleasantly surprised that I was equally drawn and emotionally attached to the characters in both shows.
Time to move on to Korra!
I May Destroy You
WHAT AN IMPORTANT SHOW! I recently tried to sell others on watching it, which was difficult because, frankly, it's a difficult show to watch.
("It's about a woman who deals with her rape! But it's funny! Not that rape is funny! It's serious too! But it's important! All her friends learn about their own sexual assaults as well! Yeah, I guess it's a downer… it's complicated! But good shows are complicated, right? Right?")
The difficulty is exactly why I loved it! We literally learned about different types of sexual assault, some of which we didn't even knew existed or even counted as assault. It's hard to watch, and it's hard to then examine your own experiences through that new lens, but that's growth, baby! Ignorance is not always bliss!
Like Ramy, there are times where I wanted to reach into the screen and slap some sense into Arabella. By the end, I cared about her deeply and wanted the best for her, so it was emotionally hard to watch the seemingly bad decisions she was making, while still wholly acknowledging that she's going through some shit that she's still working on! Again, is this the sign of a well-written character and a well-written show? Absolutely!
If you take anything away from this post, it's WATCH I MAY DESTROY YOU!!! DO IT!
Love, Victor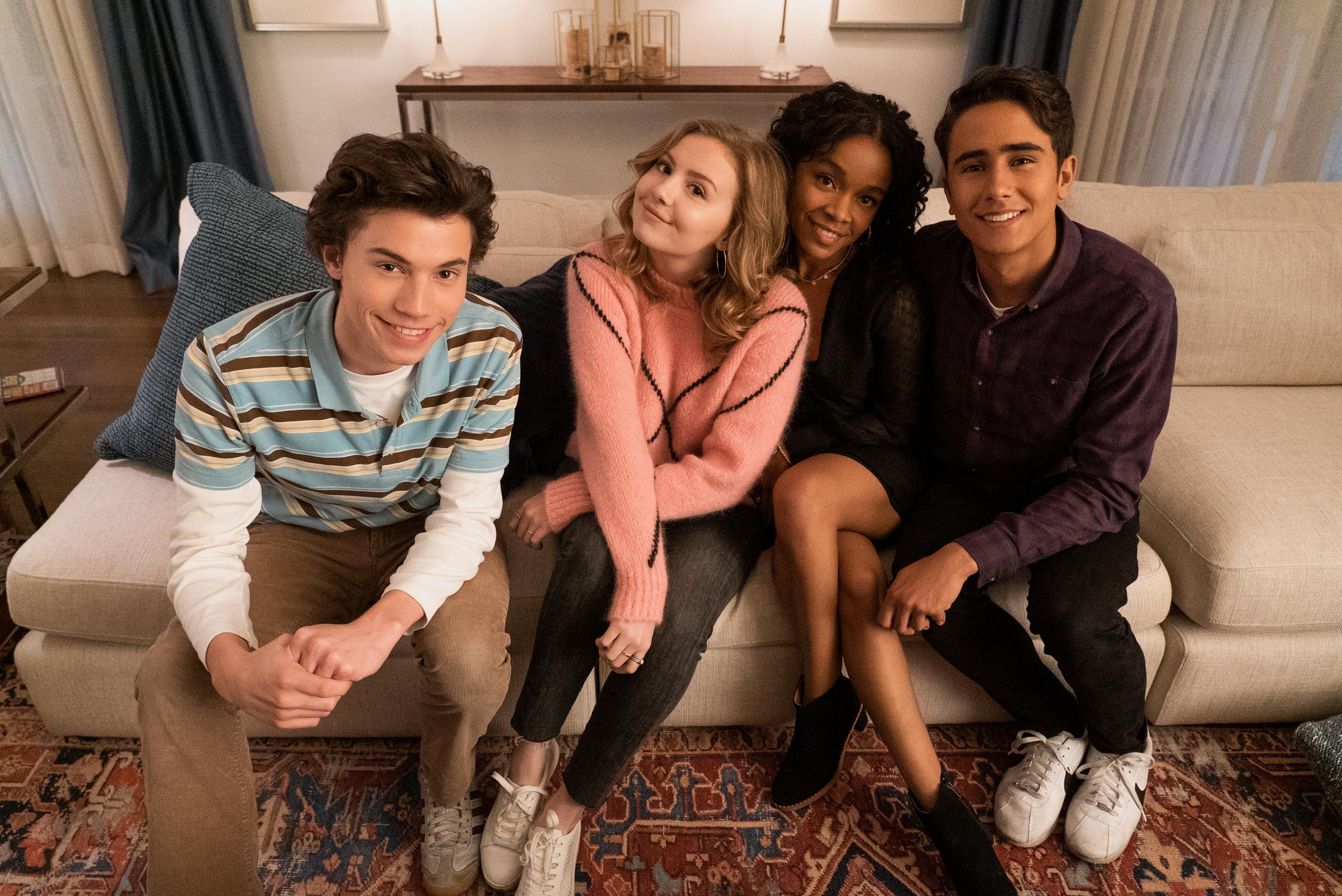 Speaking of sitting in discomfort – while I loved the movie Love, Simon a lot, I was kind of bummed out that (spoiler!) Simon faced very little resistance upon coming coming out. His parents were very accepting, his friends were very accepting, and he found that he had nothing to worry about! How nice!
Love, Victor, on the other hand, depicts a more traditional family that communicates, unfortunately mostly through microagressions, that it would be difficult for them to accept Victor if he were gay. Harder to watch, but much more realistic, and therefore a much more interesting and eventful watch overall.
While I'm not as enthusiastic about the show as others on this list, it was still an enjoyable binge, and I would still binge the next season when it comes out!
Fleabag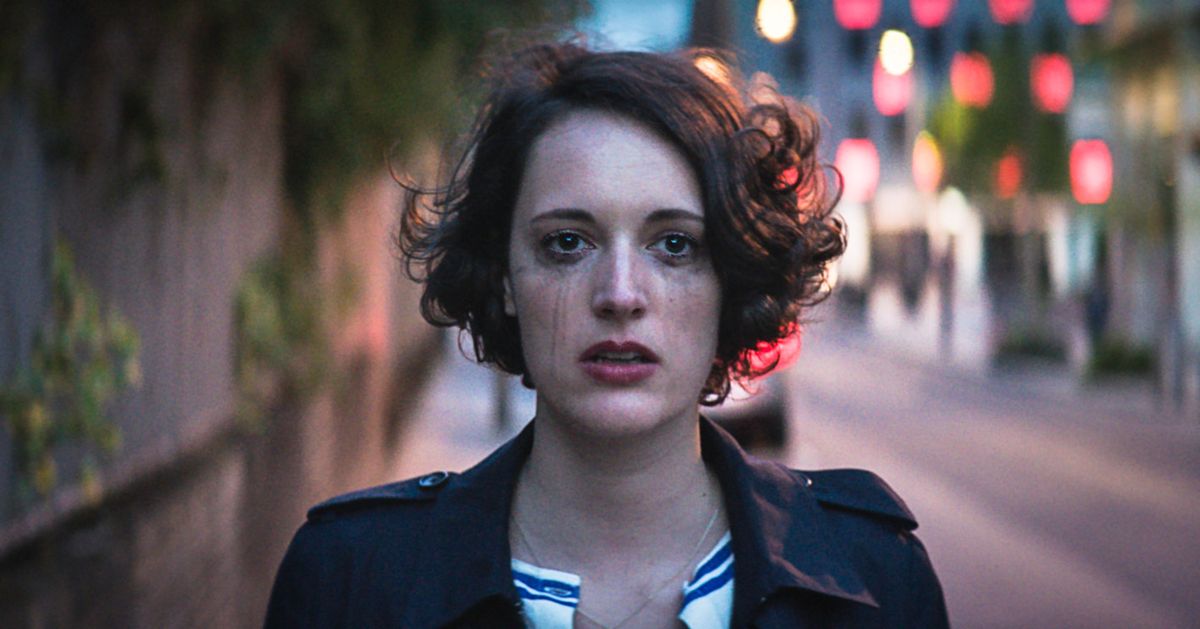 I have a crush on Phoebe Waller-Bridge now!
For real, in an alternate universe, I would have seriously attempted a career at comedy, and in that alternate universe, Phoebe Waller-Bridge would be my muse, and Fleabag would be my bible. No scene is out of place, no line of dialogue wasted, and the end of every season felt so complete while still leaving me wanting more. Every stylistic decision on this show seems so carefully planned yet effortless at the same time. I can only aspire to that level of coolness! (Though I definitely don't want to be Fleabag!)
Killing Eve
See, I told you, I have a crush on Phoebe Waller-Bridge!
I want to be as badass and intelligent (and maybe, in some ways, evil and uncaring) as Villanelle, but am likely more neurotic and obsessed and detatched like Eve.
The first season is, chef's kiss, perfect! I was on the edge of my seat! However, like many people, I kind of soured on the second season; I often found myself asking Bryan, "Why is this happening? Have they lead up to this at all?" Despite that, I still hold out hope for the next season, and can't wait to watch when it comes out on Hulu! (Though I guess I'm not excited enough to find it elsewhere!)
The Baker and the Beauty
At the beginning of quarantine, I caught an ad for a new show called The Baker at the Beauty that would be starting up soon. I roped Bryan into watching it with me, since we both love a cheesy rom-com, and we enjoyed the pilot enough to watch it til the season (series!) finale.
It doesn't have the same level of "prestige" as other shows, but we still enjoyed it a lot and looked forward to watching it on Monday nights! I'm actually pretty bummed that it got cancelled. It provided structure in our routine which, especially at the beginning of quarantine, was super important for our sanity. I'm sure we would've even enjoyed it outside of quarantine – it was definitely a sugary sweet guilty pleasure!